kawasaki
View By Year:
2019
2020
2021
SPORT BIKE
CRUISER
STANDARD
TOURING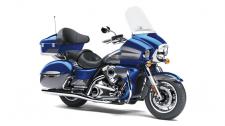 2019 KAWASAKI
VULCAN 1700 VOYAGER ABS CANDY IMPERIAL BLUE/METALLIC GRAPHITE GRAY
ADVENTURE
DUAL SPORT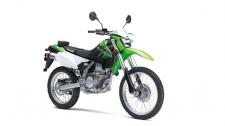 2019 KAWASAKI
KLX250 LIME GREEN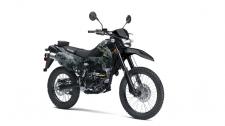 2019 KAWASAKI
KLX250 CAMO
YOUTH ATV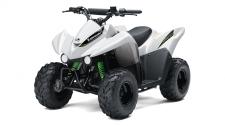 2019 KAWASAKI
KFX50 BRIGHT WHITE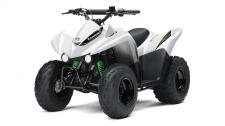 2019 KAWASAKI
KFX90 BRIGHT WHITE
UTILITY ATV
UTILITY UTV
MUD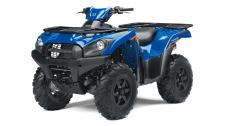 2019 KAWASAKI
BRUTE FORCE 750 4X4I EPS VIBRANT BLUE
MOTOCROSS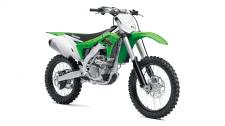 2019 KAWASAKI
KX250F LIME GREEN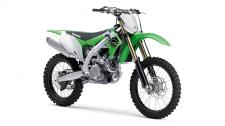 2019 KAWASAKI
KX450F LIME GREEN
TRAIL
MINI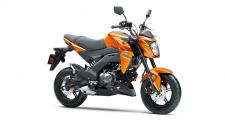 2019 KAWASAKI
Z125 PRO CANDY STEEL FURNACE ORANGE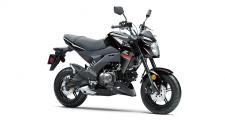 2019 KAWASAKI
Z125 PRO EBONY
Alabama Kawasaki Motorcycle Dealer
Halls Motorsports Eastern Shore is your leading  Kawasaki Dealer Serving Baldwin County, Daphne, Spanish Fort, Bay Minette, Gulf Shores, Orange Beach, Mobile, Pensacola, Gulf Breeze, Alabama, Florida shop with the best deals on Kawasaki Motorcycles ATVs, UTVs, Side by Sides, street bikes, sport bikes, dirt bikes and Jet Ski Personal Watercraft
ON ROAD
Kawasaki Sport Motorcycles in  Alabama
Halls Motorsports Eastern Shore has Kawasaki Ninja bikes ranging from Sport, Supersport, and Supercharged models. Engineered for the track or street; competitors or commuters. Aggressive styling and advanced performance are at the core of Kawasaki's Ninja lineup. EX300/EX400/EX650 entry level through the awesome ZX-6 and ZX1000 are all available.
Kawasaki Cruiser Motorcycles in Alabama
Kawasaki's VULCAN HAS AS MUCH POWER AS IT DOES ATTITUDE- The V-twin powered Kawasaki Vulcan motorcycles have all the style and attitude of a one-of-a-kind build. From the detailed paint jobs to the intense exhaust, the Vulcan Series is an artful expression of individuality. Enjoy the dynamic fusion of hand-built design and premium fit and finish of the Kawasaki Vulcan, a tantalizing combination that could only come from Kawasaki. Halls Motorsports Eastern Shore offers these clean and timeless designs in Alabama. The Kawasaki VN650, VN900 and VN1700 are all in-stock.
Kawasaki Adventure Motorcycles in Alabama
The open road is yours for the taking. Whether riding across town or on a cross country adventure. Kawasaki's Versys Series of adventure motorcycles will have you coming back for more. Versatility and comfort powered by responsive engines and nimble chassis are state of the art. Alabama riders can begin their adventure at Halls Motorsports Eastern Shore location. KLE300, KLE650 and the KLZ1000 will get your adventure underway.
 Kawasaki Touring Motorcycles In Alabama
Come to Halls Motorsports Eastern Shore location to meet the King of the Kawasaki Tourers. The Vulcan 1700 Voyager is the pinnacle of power and luxury on the open road and it's stablemate 1700 Vaquero is a unique and bold bagger.  VN1700 will let you tour in style  in Alabama.
Kawasaki Standard Motorcycles In Alabama
Kawasaki Z naked bike models from entry level to open class. Featuring sharp minimalistic bodywork, and a unique riding experience you'll find fun and exciting. The Z-Series epitomize Kawasaki's belief of what the ideal supernaked motorcycles should be. From Z125, Z400, Z650, W800, Z900 you will not be disappointed at Halls Motorsports Eastern Shore.
 Kawasaki Dual-Sport/Dual-Purpose Motorcycles In Alabama
Kawasaki builds the rugged and tough KLR 650 which is built for adventure and features phenomenal fuel range and dual-purpose capabilities on pavement or off-road. If you prefer a smaller dual-purpose then the KLX230 or KLX250 might be your ultimate dual-purpose companion. Start your journey out of Alabama at Halls Motorsports Eastern Shore location.
Kawasaki Mini Motorcycles In New Alabama
Small on size but big on fun, the Kawasaki's Z125 PRO is a nimble streetfighter that makes a statement everywhere it goes. Kind of like Alabama it's your invitation to the rebellious side of fun. Halls Motorsports Eastern Shore has your BR125 in stock.
OFF ROAD
Kawasaki Youth Dirt Motorcycles In Alabama
Whether it's a friendly bike for beginners or an instrument of amusement, the KLX110 and the KLX110L off-road motorcycles are up to the task. Come into Halls Motorsports Eastern Shore Store and see why these compact and versatile motorcycles will handle fun for any young rider.
Kawasaki Motocross Motorcycles In Alabama
With Kawasaki's KX Series, the top step of the podium is within your grasp. They are infused with cutting-edge technology derived from the Kawasaki factory race teams. KX65 is the ideal dirt bike for introducing young racers to the competitive ranks of motocross where they can build their skills. Halls Motorsports Eastern Shore has the KX65, KX85, KX100, KX250 and the ultimate KX450 right here in Daphne.
Kawasaki Trail Motorcycles In Alabama
Take trail adventure riding to the next level. With Long travel suspension, and ample ground clearance these lightweight mid to full size recreational trail bikes are purpose-built for serious fun in the dirt. KLX110, KLX140, KLX230 and the KLX300R can be seen at Halls Motorsports Eastern Shore.
ATV
Kawasaki  Youth Sport ATVs and Quads In Alabama
Get the kids 6 and older outdoors and ready to ride on the KFX50 and for those 12 and older the KFX90 ATV's. With proportionate power and size that's perfect for young riders these Youth ATV's let kids take on tracks and adventures, while parental controls allow you to regulate their progress. Get your kids into Halls Motorsports Eastern Shore location so they can start off strong with beginner-friendly performance and a best deal .
 Kawasaki Utility ATVs and Quads In Alabama
If you want Brute Force for your outdoor adventures then Kawasaki has your Recreational Utility ATV waiting at Halls Motorsports Eastern Shore location. Engines that deliver mammoth power make the KVF300 and KVF750 Brute Force your ultimate outdoor accomplice. Dominate the trails or get yourself through a tough day at the jobsite. You now have the power of choice as you combat harsh terrain, move equipment or are just tackling chores.
UTV
 Kawasaki Sport UTVs and Side X Sides In Alabama
Designed for adventure the Kawasaki Teryx side x sides have the edge when it comes to power and handling. Premium suspension and high capacity cargo beds mean you're ready to tackle a day trip or weekend excursion. Halls Motorsports Eastern Shore has the ultimate off-road adventure partner available in Daphne so you can explore the outdoors with up to four passengers. With the perfect combination of rugged sport performance and capability, these vehicles are made to conquer the outdoors.  KRF800 or KRT800 are waiting.
 Kawasaki Utility/Recreation UTVs and Side X Sides In Alabama
If you are looking for a capable and versatile workhorse then Kawasaki MULE is your answer. Offering Mule side x sides from two to six passengers they are strong enough for work and play. Impressive hauling and towing capability mean they can move people and payloads.  Best Deals are available at Halls Motorsports Eastern Shore, these No-Nonsense Powerhouse Mules can do it all for you Alabama. Find the KAF400, KAF620, KAF820 and KAF1000 that best suits your needs.